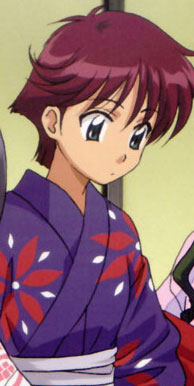 Natsuki Komiya (小宮 夏樹 Komiya Natsuki) is another one of Chika Minazuki's good friends in high school who considers Chika to be her chief rival. She is often jealous of the would-be relationship that she and Chizuru Aizawa assume that Chika has with Kaoru Hanabishi.
The name Natsuki means "summer" (夏) (natsu) and "tree" (樹) (ki).
Natsuki's surname Komiya means "small" (小) (ko) and "temple, shrine, palace" (宮) (miya).
Natsuki is about the only person who can beat Chika Minazuki at swimming, besides Tina Foster (who nicknames her "Nakki").
Community content is available under
CC-BY-SA
unless otherwise noted.